I have a gig at a music festival coming up and have built several "stomp boards" to get the sound of a juke joint floor... all to no avail.... so,
built my own porch floor.  1  by  rough cut oak planks and a 4x4 post.  With a mic laying on the floor a real thump/thump comes through.
Here are 5 CBGs built for sale in the performers booth...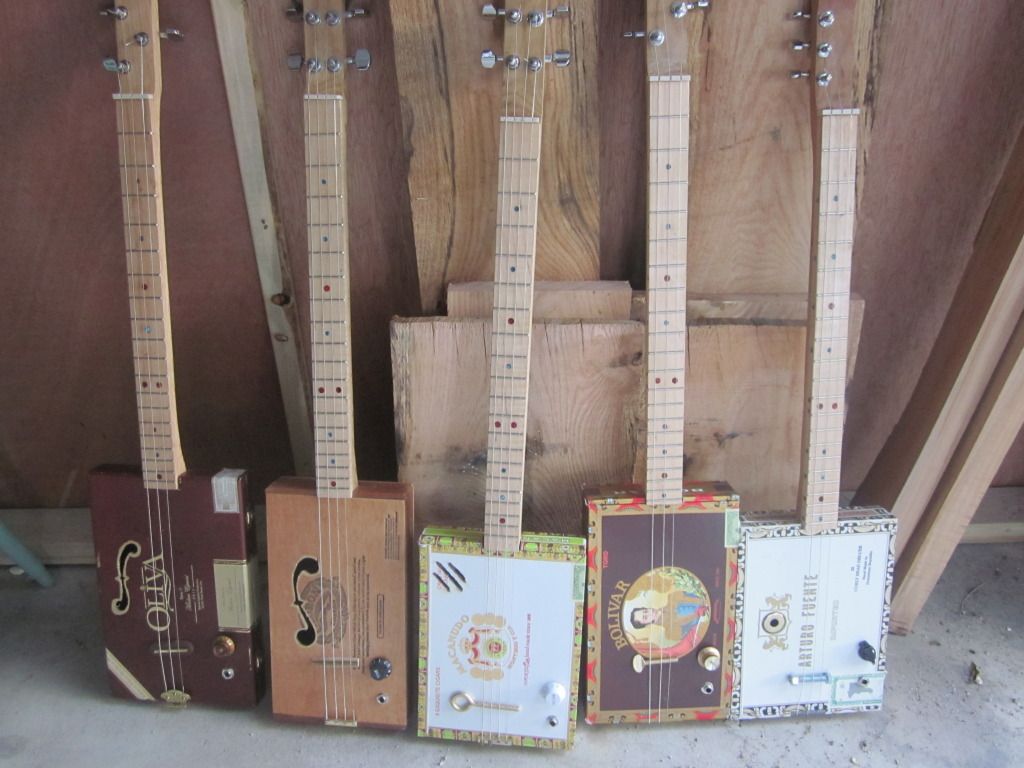 extreme measures... but,... what the heck?
the best,
Wichita Sam