OK, finally finished my personal WS # 200 .... I know that it was built out of order, but having never done a plank... well.... you know...
the plank was from a 130 year old barn floor.... the seller said douglas fir.... probably right... not super hard and wanted to stain red.....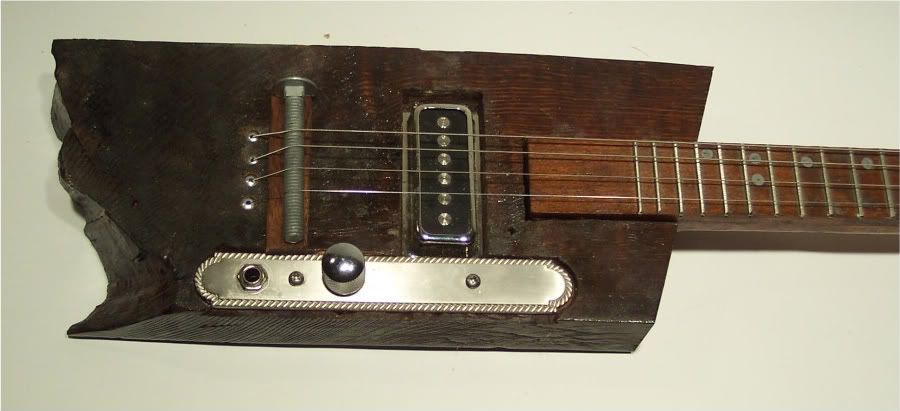 WS #200 features a maple neck stained to match, vintage looking tuners, galvanized nail head for position markers, a bolt on neck, a super hot wound pickup, a galvanized bolt for a bridge, corian nut, and volume control.  Finish it off with a drawer fitting for a control plate and string thru termination and you have a complete prim axe.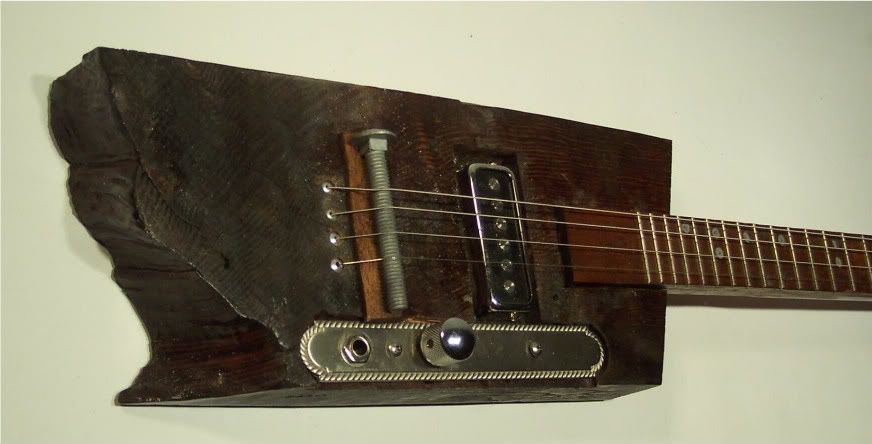 See more on a slide show... follow the link
http://s275.photobucket.com/albums/jj317/WichitaSam/WS%20200%20plank/?action=view&current=5ff6db85.pbw&t=1271300942
the best,
Wichita (plank playin') Sam